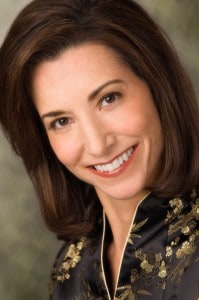 Jane Hendricks NMD graduated from Southwest College of Naturopathic Medicine where she learned a wide range of modalities that included nutrition, hormone therapy, acupuncture, and herbal medicine. Dr. Hendricks was immediately drawn to the modalities of hormone replacement therapy, nutrition therapy, herbal medicine and acupuncture. Since graduating, she has been in private practice as well as an educator and speaker. She authored, Feed Your Body, Energize Your Life! which has been featured at Changing Hands, Borders book stores, and Barnes & Noble.
Why Dr. Hendricks practices naturopathic medicine.
Many naturopaths are called "wounded healers" because at some point in their lives they themselves confronted a disease state. Through the modalities that she now treats her patients with, she has healed herself.  Therefore, through personal experience Dr. Jane discovered that natural remedies come out on top when it comes to "chronic" disease states.
Specialties
Dr. Hendricks specializes in gastroenterology disorders such as IBS, Crohn's, and Ulcerative Colitis. She also sees people for Anti-Aging/bio-identical HRT, Anxiety/Depression, Autoimmune disorders, hypothyroidism, Hashimoto's, and medical weight loss. Her healing modalities include IV and IM genetic testing, vitamin therapy, herbal medicine, Testosterone hormone replacement, and acupuncture.
TREATMENTS
Genetic nutrition testing
Prolotherapy
Medical Weight Loss
Vitamin Injections
Testosterone Replacement Therapy
Acupuncture
Trigger point therapy
Medical marijuana certifications
Hormone testing